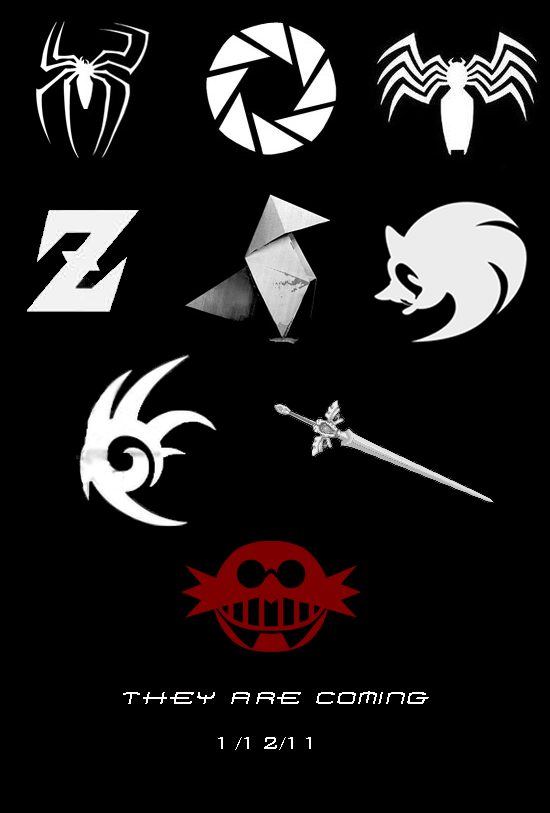 Crossed Paths ~ The Crossover Central Novelisation
----
Hello everyone, and welcome to the new beginning of the tale of heroes and villains brought together to fight a powerful mutual enemy. One enemy that has enough power to threaten the multi-verse in all of its glory.

As many superpowered beings as possible were gathered from all over the universe, from Altea to New York, from the Aperture Enrichment Center to Station Square to help defeat the ultimate enemy, and his own powerful minions. 

This is the historic event, of which the heroes and villains of the worlds.. Crossed Paths.
-------
Now, before we get to Episode 0, let's get a few things straight about the differences in this novelisation, compared to the RP.
I've had to make a good deal of changes to make the story flow well, and come together. That means replacing inactive characters, and getting rid of some altogether. But also shifting some into places they weren't before.
I have had to rewrite certain parts for fill out the pages a bit more and bring the overall feel to stay exactly the same for each character.
Also, this novelisation will have a darker tone to the RP. It will take itself a bit more seriously, and will include a lot more character development. But of course, it'll retain the spirit of the RP.
And, of course, Dubsy has been reincarnated into more of a badass teenager, than a whiny brat.
As for releases, a new part will be added between 4 days and a week. I am on a tight scheldule, so in some cases, it may have to be more.
Now. Without further addue. 
I present to you...
Crossed Paths ~ The Crossover Central Novelisation
.
Spoiler : Part 0 ~ Generational Corruption (Prologue) :
Spoiler : Part 1 ~ Assimilation :
Spoiler : Part 2 ~ Webs and Swords :
Spoiler : Part 3 ~ Hedgehogs and More Swords :
Spoiler : Part 4 ~ Power Is The Key :
Spoiler : Part 5 ~ Final Destination :
Spoiler : Part 6 ~ Hidden Pain :
Spoiler : Part 7 ~ The Prince and the Parker ~ Round 1 :
Hope you enjoyed it!