In this concept art of early character designs, we have a bunch of not really memorable colorful characters.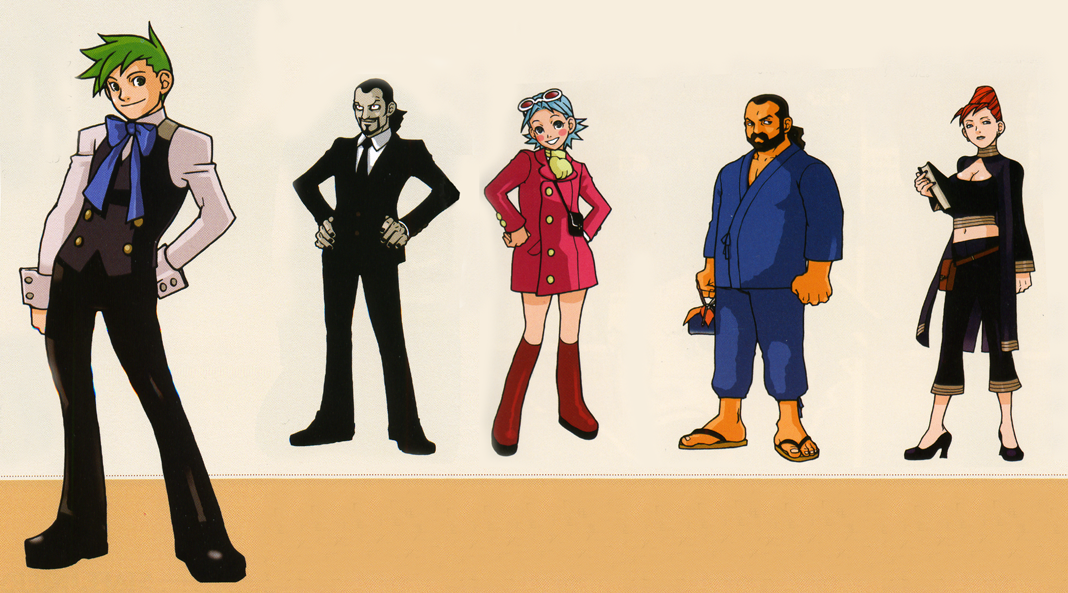 And one AWESOME prosecutor.
Just look at his face! And his goatee and evil ponytail! And red eyes!
Nobody else wanna see some more of this guy?
What do you say, should we make a character from him?